Products
Somarakis vacuum pumps and compressors are made in the USA . They are liquid ring pumps and include the largest cone ported pump in the world, our SV-5986. There is no match to this pump for size and efficiency. Every pump is hand assembled and individually tested for performance and mechanical and electrical integrity. We guarantee the pumps for 3 years for manufacturing defects and for 18 months for vacuum, volume, and horsepower as represented in the certified performance curve supplied with every pump. Our most common pump is cast iron with a ductile iron rotor. We also commonly make pumps of 304 and 316 stainless steel as well as titanium and hastelloy. This set of curves illustrates our range.
Somarakis Vacuum Pumps & Compressors
Liquid Ring Vacuum Pumps

1.0 to 27.5″ HgV
80 to 28,000 CFM (free dry air)

Liquid Ring Compressors

0.0 to 50.0 PSIG
100 to 28,000 CFM (free dry air)
Somarakis design improvements add years to the life of our liquid ring vacuum pumps and compressors. Many of our design features are unique to the industry.
The patented Vac-Seal arrangement is split to facilitate installation, and vacuum evacuated to prevent leakage of seal water.
The secondary bearing, a feature unique to Somarakis pumps, is located within the seal area to support the shaft in the event of bearing failure, and prevent rotor/cone contact.
For greater efficiency, Somarakis pumps have a shrouded pump body. This design feature permits dual vacuum service from a single pump. We also have 20-vane rotors which move air more efficiently than do 16-vane rotors.
To provide maximum installation and parts stock flexibility, Somarakis SV series vacuum pumps and compressors are directly interchangeable with the Nash CL series. Our HV series is interchangeable with the Nash K, L, and H series.
Vacuum Pump Curves Chart
Key Features
Patented Vac-Seal™
Eliminates the need for packing
An inexpensive alternative to mechanical seals
Saves water and power
Reduces shaft wear
Patented Secondary Bearing™
Allows the pump to continue operating in the event of a primary bearing failure
Greatly reduces or eliminates "rotor to cone" contact damage
High Efficiency Rotors
Move air more efficiently than similar designs
Highest CFM per BHP ratios in the industry
Reduced horsepower requirements
A standard feature on most models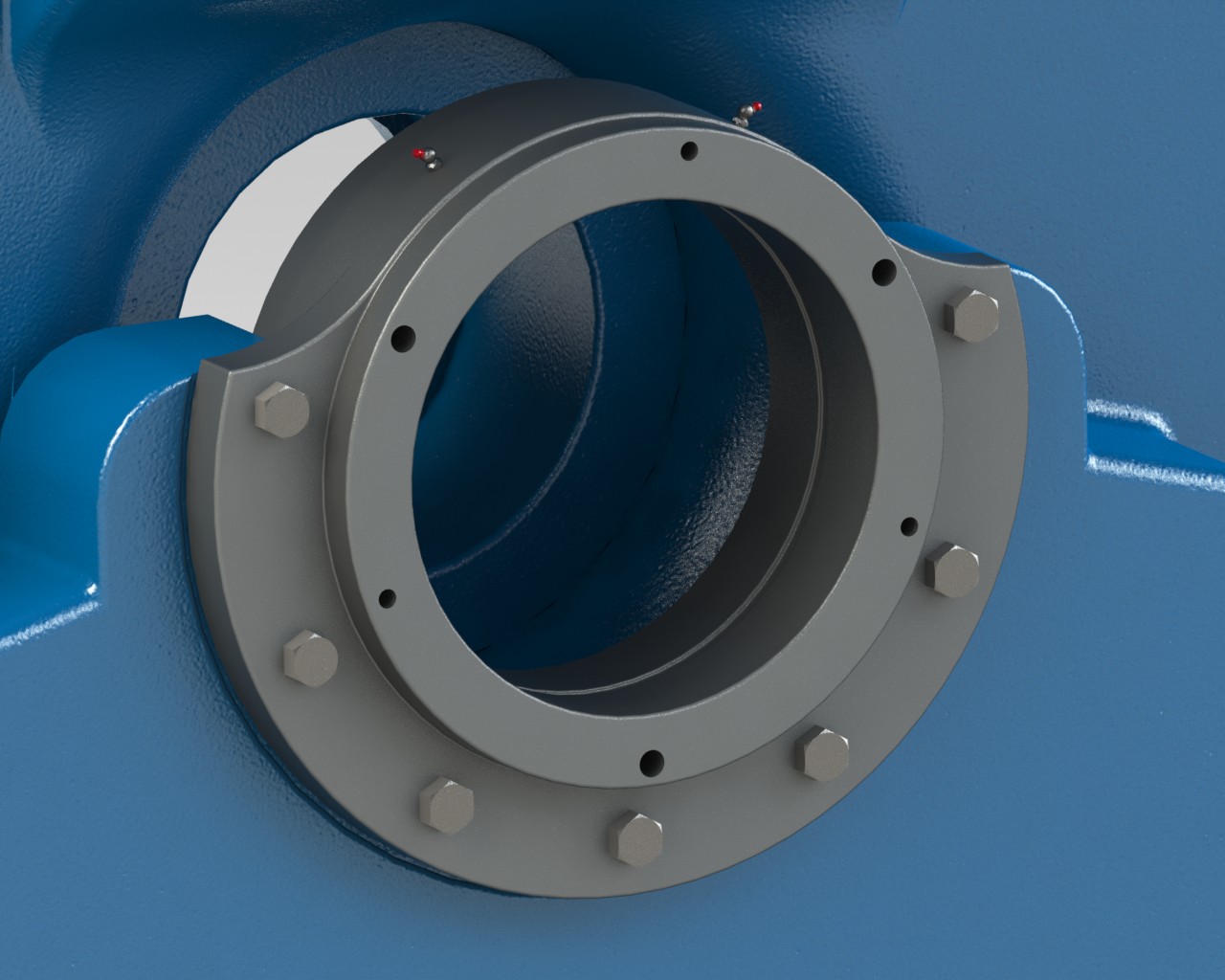 Removable Bearing Assemblies
Can easily be removed for repair or replacement, without pump disassembly, saving valuable time
Heavy-duty cast steel construction is far more durable than the cast iron alternative
A standard feature on most models
Shrouded Pump Bodies
Allows "dual-vacuum" service from a single vacuum pump
Improves operating stability
Reduces horsepower
A standard feature on all vacuum pumps and compressors
Mechanical Seals
Single and Double Mechanical Seals Available
Patented Tri-Point Inlet™
Choice of top and/or side inlets on each inlet nozzle provides the utmost flexibility for connecting to new, existing, or future pipe runs
Adaptor plates available to convert standard flanged connections to smaller sizes, on multiple inlets
Available on the SV-5986
Footbushings
Footbushing aids in installation and alignment.
Systems
Liquid Ring Vacuum Pumps and Compressors
Once thru, partial recovery,
and complete sealant recovery systems available
Complete skids – plumbed, tested, and ready to install
Motors, drives, guards, separators, and similar accessories available
Interchangeable Equipment
Get the Interchangeable Equipment Chart on our Documents Page!